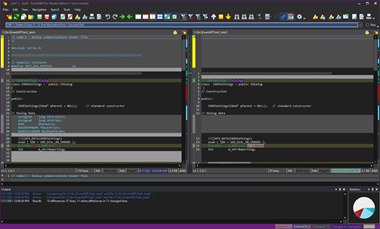 Visual File And Directory Comparison Tool

Perform code reviews and share diff reports with your colleagues

Compare a local website to an FTP server using built-in plug-ins

Visualize your code structure through syntax highlighting

Compare Word, Excel, and PDF documents using built-in plug-ins

Create directory snapshots for future comparison and archiving

Compare from Windows Explorer using the built-in Shell extension

Accurately compare executable files with binary comparison

Synchronize files and folders between your PC and external media

Quickly undo mistakes by comparing files with previous versions

Perform 2-way and 3-way diff and merge (Master Edition only)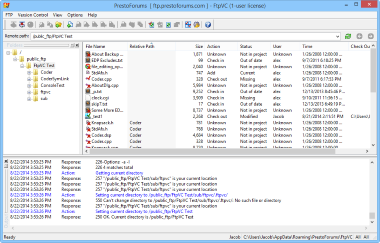 FTP-based Version Control System

Collaborate from any location through FTP - no server required

Receive email notifications when your teammates make changes

Quickly undo mistakes with a simple rollback feature

Lock, encrypt, and backup files for maximum security

Maintain multiple version control projects with a simple interface

Locate the files you need with Find Checkouts and Find by Status

Keep track of your version control history with detailed log files

Compare file versions in history with included ExamDiff software

Be able to connect to authenticated SMTP servers

Compress remote files from within FtpVC
Our Clients


































Latest News

ExamDiff Pro 12.0 has been released
[June 3, 2021]
Version 12.0 of
ExamDiff Pro
introduces new and improved diff algorithms, ability to ignore columns in comma-separated files, improved Dark Theme, and
other changes
.

ExamDiff Pro 11.0 has been released
[May 18, 2020]
Version 11.0 of
ExamDiff Pro
introduces Explorer-like column filters in directory comparison, diff statistics in a chart, user interface enhancements (dark theme, flattened UI), new HTML template, built-in support for PowerShell documents, and
other changes
.
Copyright © 1997-2021 PrestoSoft LLC. All rights reserved.